Local Interest
Devil In The Bottle
Our Price:

$13.99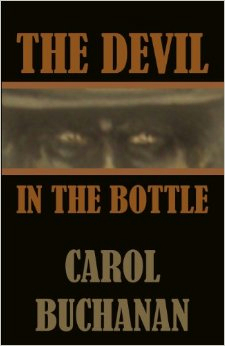 enlarge image
Product Description
The Devil in the Bottle

The Vigilante Quartet:
God's Thunderbolt: December 1863 – January 1864
The Devil in the Bottle: March 8, 9, & 10, 1864
Gold Under Ice: May – September 1864
The Ghost at Beaverhead Rock: November 1864 – January 1865
After Vigilantes ended a criminal conspiracy in Alder Gulch during the winter of 1863-1864, they founded a "People's Court" to administer justice. At the same time, Joseph (aka Jack) Slade has settled near Alder Gulch with his wife and adopted son. As a manager with the Overland Stage Co., he ruled 600 hostile miles by intimidation. While he worked for the Overland, passengers and the mail traveled on time, in safety. But Slade's drinking ended his career. He is a binge drinker, fired after he destroyed Army supplies at Fort Halleck.
Despite his friends' attempts to persuade him to stop, his behavior continues in Alder Gulch as he wrecks saloons and stores. His friends, like Dan Stark, the Vigilante prosecutor, say there's a devil in the bottle. Early in March 1864, while on a spree, Slade threatens the People's Court judge at gunpoint and tells the Vigilantes they are "all played out." Dan and the other Vigilantes face a horrible choice. By yielding to Slade, they expose honest people to the criminals' rise. Yet Slade, despite his murderous reputation, has committed no capital crime to justify hanging him.
Will the devil in the bottle get Jack Slade?
ISBN 9781468002539