Local Interest
Courthouse Rebel
Our Price:

$14.99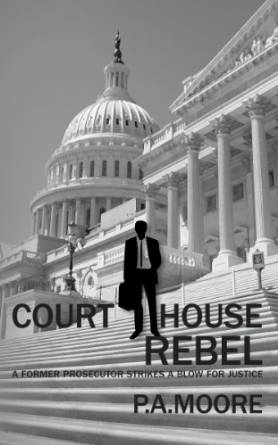 enlarge image
Product Description
Courthouse Rebel: A Former Prosecutor Strikes a Blow for Justice

In the '80s, Jack Defalco, an ambitious young District Attorney, determines to win his first California Death penalty case…even if it means colluding with a judge to illegally stack the jury. Twenty years later, working with his wife in their small Montana law firm, the past returns to haunt them. The man whose death sentence Jack engineered faces execution. If Jack keeps silent, his reputation and livelihood remain secure, but a wrongly convicted man dies. If Jack admits guilt, both he and Paige face disbarment, financial ruin, and public shame. Yet neither lawyer anticipates the chain reaction of mayhem and murder that result from Jack's confession.

As a tenured attorney and sure-footed author, Moore takes readers on an inside tour of America's justice system, exposing its underbelly of corruption through gritty writing and gallows humor.

Courthouse Rebel is the second novel in P.A. Moore's Defalco Law series.


***Signed by the author***
ISBN 9781492973782Edition 01Binding Paperback
Have you looked at these?