Local Interest
Hiking With Grizzlies:Lessons Learned
Our Price:

$10.95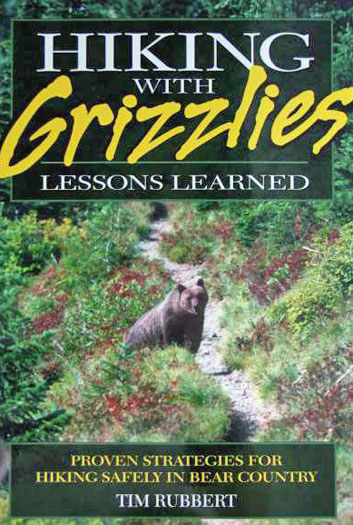 enlarge image
Product Description
Hiking with Grizzlies: Lessons Learned Proven Strategies For Hiking Safely in Bear Country

TRAIL-TESTED TECHNIQUES BASED ON ACTUAL BEAR ENCOUNTERS

Every hiker and camper who reads this book will be better prepared to hike in grizzly country and to actually encounter a grizzly bear. That's because bear advocate Tim Rubbert shares the lessons he has learned from hiking with grizzlies from Yellowstone to Alaska.

Rubbert tells how to avoid bear encounters and how to react if you do encounter a bear. Important lessons cover making noise, remaining calm, staying together, retreating, and encountering surprised bears, habituated bears, bears with cubs, and bears on carcasses. The lessons are vividly illustrated with photographs of Rubbert's bear encounters, and each encounter is critically analyzed to determine what happened and why.

Readers will gain life-saving knowledge about how to use bear spray, including what happens when spray is used in real-world situations as Rubbert describes two backcountry encounters when he was forced to spray bears.

These clearly explained hiking strategies, based on extensive personal experience, will help anyone travel in bear country with far greater safety and confidence.
ISBN 9781931832694Edition 01Binding Paperback