Local Interest
Books Crooks And Counselors: How To Write Accurately
Our Price:

$14.95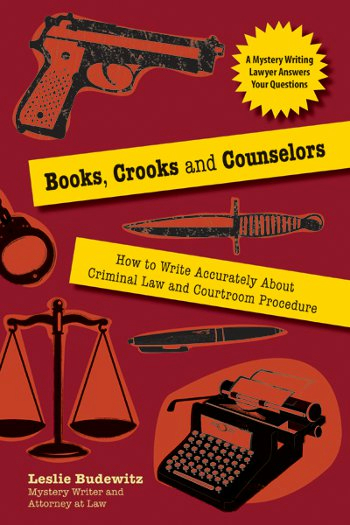 enlarge image
Product Description
Books, Crooks and Counselors: How to Write Accurately About Criminal Law and Courtroom Procedure

You can't write a great mystery story if you don't know the law. Editors may reject your story for even the smallest inaccuracies. You can create a diabolical villain…but is he really committing a crime? You can create an intrepid hero…but is she acting beyond her legal authority? Your murderer kills to win a sizeable inheritance…but do you really know how wills work? Your best story can be ruined by an elementary mistake in legal procedure.

Written by a lawyer who is also a mystery writer, Books, Crooks and Counselors is an easy-to-use writer's reference to legal terminology, procedure, and concepts — and how to use credible legal situations to create fiction that is crackling with real-world tension and conflict.

Using examples from actual cases, as well as from fiction, movies, and TV, Books, Crooks and Counselors answers real writers' questions on over 160 separate topics of criminal and civil law.

Written with a lawyer's in-depth knowledge and a writer's intuition of human conflict, Books, Crooks and Counselors teaches writers both the facts of the law and how to use them to create innovative plots, strong conflicts, authentic characters, gritty realism, and stories that come alive.
ISBN 9781610350198Edition 01Binding Paperback