Guidebooks/Maps
Day Hikes Around The Flathead - 20Th Anniversary Edition
Our Price:

$22.99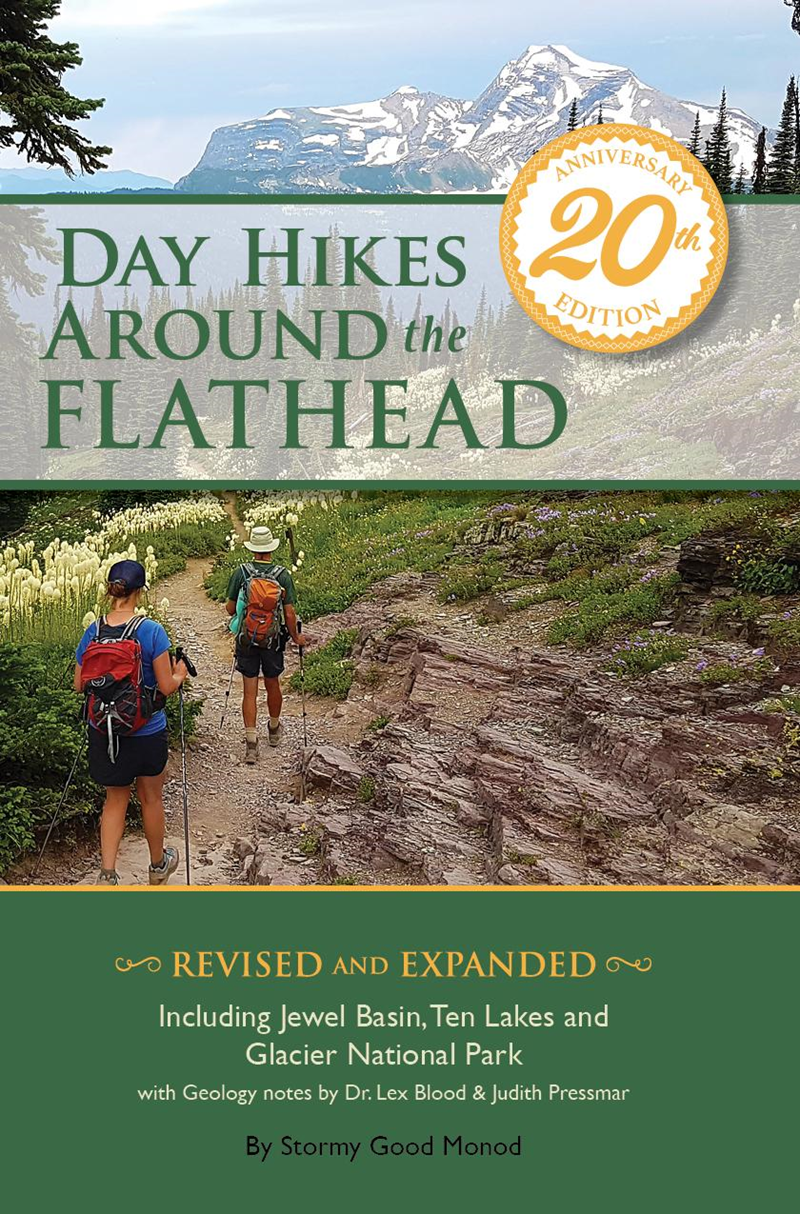 enlarge image
Product Description
Day Hikes Around the Flathead: 20th Anniversary Edition
↫ Revised and Expanded ↬
Including Jewel Basin, Ten Lakes and Glacier National Park
Day Hikes Around the Flathead: 20th Anniversary Edition
is a grown–up version of the first
Day Hikes Around the Flathead
published in early 1999; the first edition was a pamphlet that contained 19 hikes whereas the 20th Anniversary edition contains 120 hikes, all of which have been hiked by the author. Areas covered include the Galton Range (with Ten Lakes Scenic Area), the Whitefish Range, Glacier National Park, the Swan Crest (with Jewel Basin), the Great Bear Wilderness, the Mission Mountain Wilderness and the Salish Mountains, all of which surround the Flathead Valley.
Includes:
Which hikes are child–friendly
Whether you can bring along your dog
National Geographic overview maps
Brief history of place names
Tips for happy hiking
Suggestions for traveling in bear & cougar country
The best seasons to hike each outing
Geology notes by Dr. Lex Blood & Judith Pressmar
ISBN 9781643706849Edition 02Binding Paperback
Have you looked at these?