Local Interest
Connecting Us To The Sun Volume 3:Finding Our Place In The Sun-The West Side
Our Price:

$13.95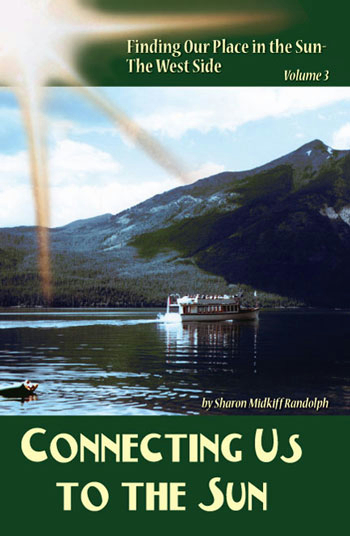 enlarge image
Product Description
Connecting Us to the Sun
The four volume series Connecting Us to the Sun includes an unparalleled historical exploration honoring the connections travelers have on their journey as they build two states, small communities, and a national park. The series uniquely brings attention to and is a tribute to the diverse historical trails leading to the development of communities throughout the mountainous region of the Northern Rockies, followed by the creation of Glacier National Park and the region's enduring relationships up to the end of WWII.

Volume Three: Finding Our Place in the Sun – The West Side
The west side of the Northern Rockies provides natural locations for communities to develop along beautiful glacier fed rivers and lakes, and in green meadows. These will come to be called such names as Apgar, Belton, and Polebridge. A rich history evolves of people depending on each other and the land to survive.
ISBN 9781930043749Edition 01Binding Paperback