Featured Items
Wild Harmony Of Glacier National Park
Our Price:

$20.00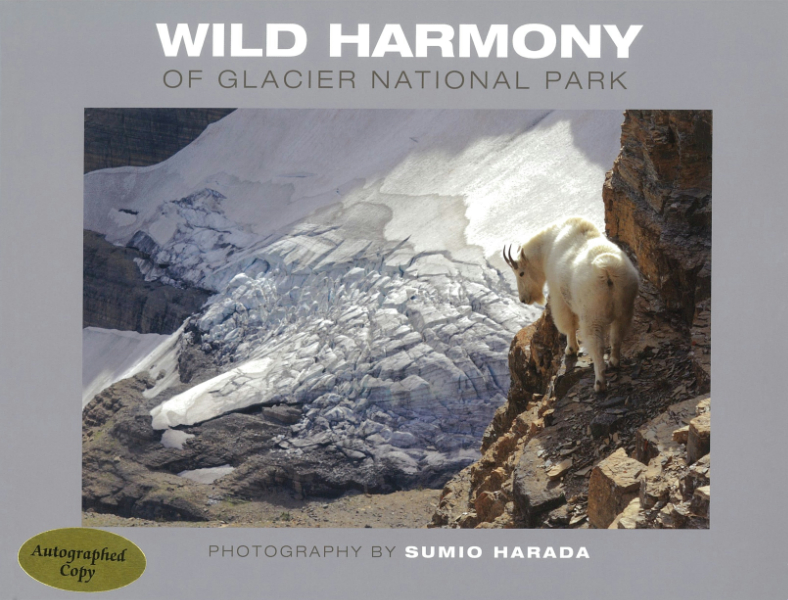 enlarge image
Product Description
Wild Harmony of Glacier National Park: Photography by Sumio Harada

From the introduction:
"This photobook is an accumulation of all of the awe-inspiring things I have seen in the mountains of Glacier National Park in the past 20 years. It is my wish that you be able to feel the harmony of the wild hidden in the seasons, the animals, the plants, and the scenery of these photos."

About the author:
Sumio was born in Japan. He studied biology at the Tokyo University of Agriculture. His research on the behavior of the Japanese serow, a close relative of the mountain goat, led to his wildlife photography career.

In 1989 and 1991, Sumio stayed in Glacier National Park. Then he fell in love with the park. He moved to West Glacier from Japan with his wife and daughter. Since 1994 he has spent much of his time in the Rocky Mountains, especially Glacier National Park, where Sumio photographs nature as "his lifestyle".

His images have been published in Mountain Goats of Glacier National Park, The Breaths of Glacier, National Geographic, National Wildlife, Ranger Rick, Canadian Wildlife, GEO, Montana Magazine, and Montana Outdoors.

Sumio received his U.S. permanent resident status as an extraordinary photographer in 2005. Now he lives near Glacier National Park with his wife Kumi.

To view more of Sumio's photographs, visit Montana House in Apgar, Glacier National Park, or go to photorocky.com.


8½″ x 11″, all color, 120 pages, soft cover, autographed by the author.
ISBN 9781591521792Edition 01Binding Paperback