Featured Items
My Australian Adventure
Our Price:

$9.99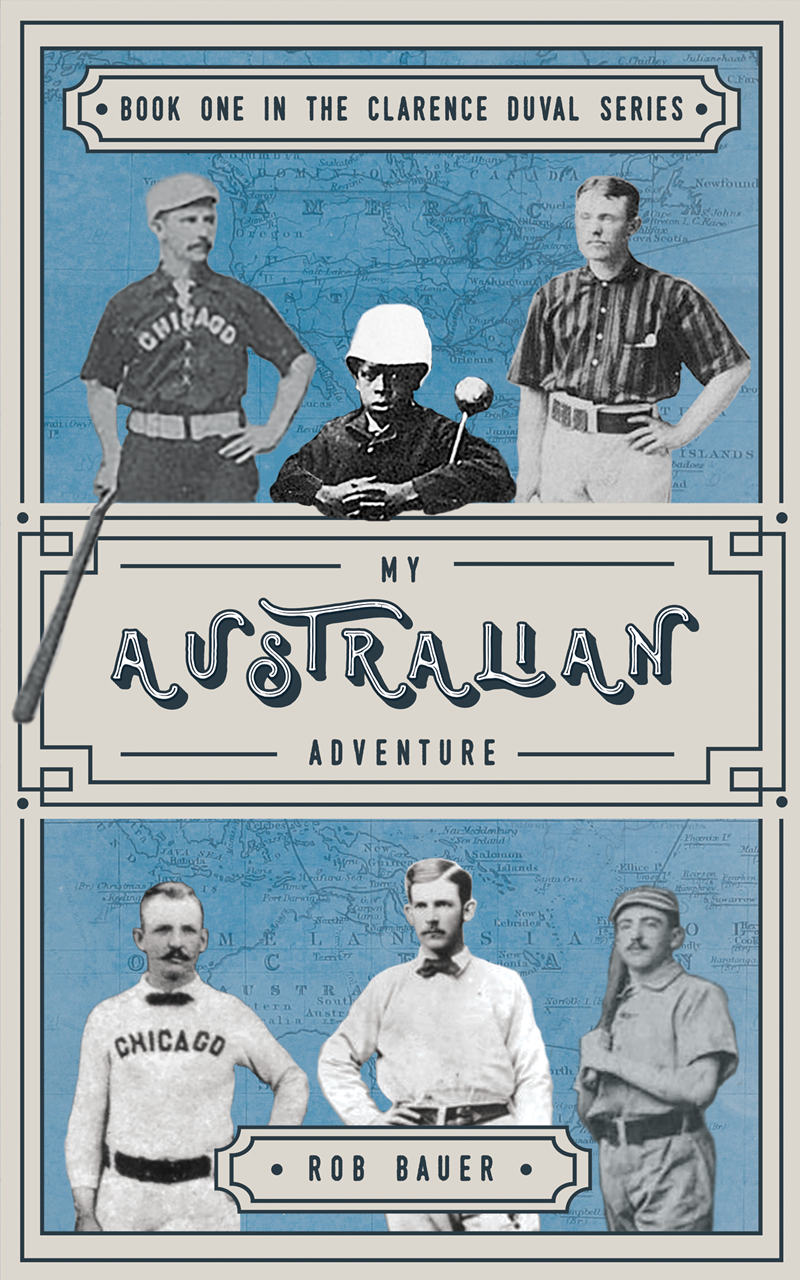 enlarge image
Product Description
My Australian Adventure
Book One in the Clarence Duval Series


It's October of 1888, and little Clarence Duval is twelve, homeless, orphaned, and, as of a couple hours ago, an unemployed actor. Stranded in Omaha, Nebraska, he's contemplating his future when the most unusual of opportunities arrives. Clarence agrees to become the lucky "mascot" for two teams of professional baseball players on their upcoming world tour.
Al Spalding, co-founder of the Spalding Sporting Goods Company, also owns the Chicago White Stockings baseball team in 1888. That winter, he takes two teams on an international tour to publicize baseball and promote his company's products abroad, providing Clarence his opportunity for adventure. There's one other thing about Clarence, however: he's an African American, and one of the team captains is Cap Anson, the most notorious racist in baseball.
While the teams travel to Australia, Clarence must keep his dignity and win the respect of his companions while exploring the underground passages of San Francisco's Chinatown, cruising the Pacific Ocean, and becoming a spy for one faction of ballplayers. Share Clarence's life as a societal outcast in the cold, unforgiving society of 1880s America in book one of the Clarence Duval Series,
My Australian Adventure
.
The author, Rob Bauer, is a history instructor at Flathead Valley Community College. Read more about Rob's books at
robbauerbooks.com
.
ISBN 9781948478014Edition 01Binding Paperback