Guidebooks/Maps
Summits & Ridge Walks Around The Flathead
Our Price:

$20.00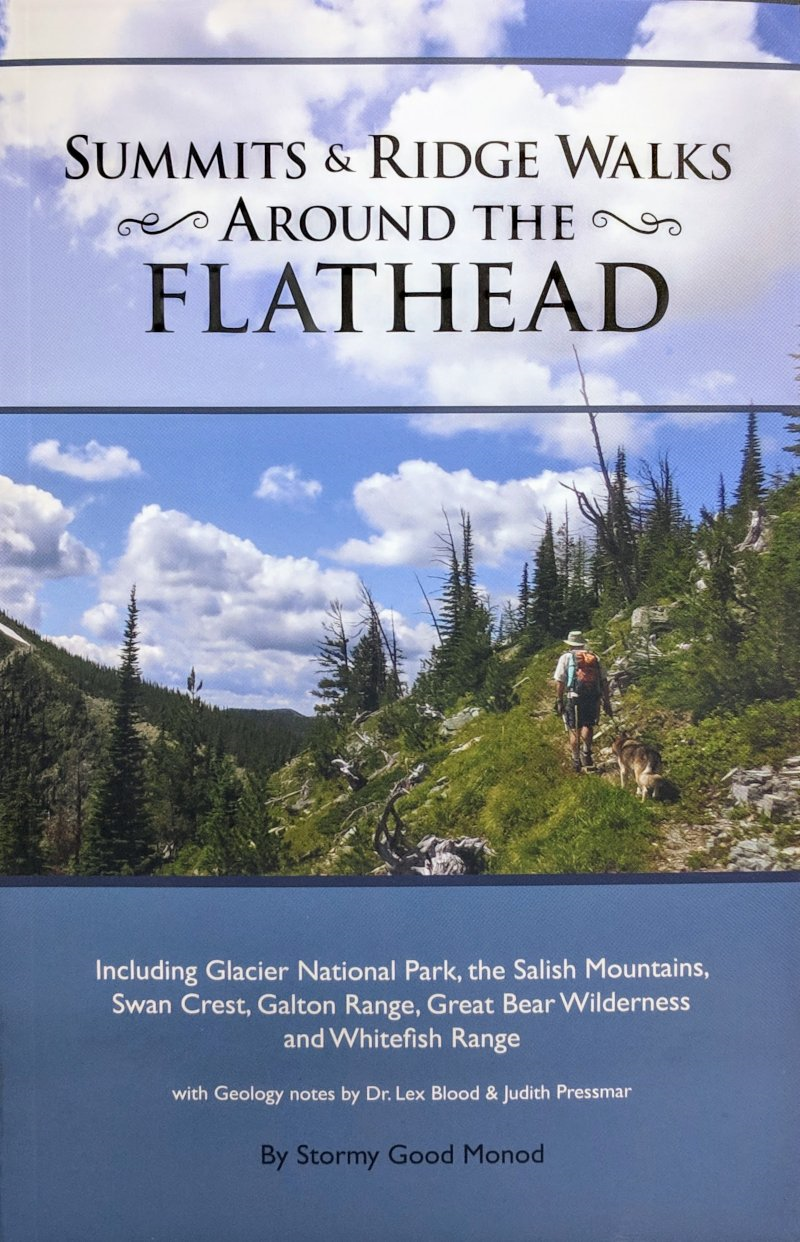 enlarge image
Product Description
Summits & Ridge Walks Around the Flathead
Including Glacier National Park, the Salish Mountains, Swan Crest, Galton Range, Great Bear Wilderness and Whitefish Range
Summits & Ridge Walks Around the Flathead
features 67 outings with the potential of 72 summits and 14 spectacular ridge walks for experienced hikers who wish to challenge themselves and view the world from a different perspective in public lands in and around the greater Flathead region. The outings described are not technical ascents of peaks, but are instead "mild scrambles" or "peak bags" found on or adjacent to existing hiking trails.
Each outing contains information:
identifying whether it is easy, moderate or difficult
relating total elevation gained & total mileage
what maps are helpful to bring
if route finding or special gear is needed
Also includes:
Which outings are dog friendly
National Geographic overview maps
A brief history of place names
Reminders for happy hiking
Safer traveling tips in bear & cougar country
"Leave no Trace" rules & trail etiquette
Geology notes by Dr. Lex Blood & Judith Pressmar
ISBN 9781640075214Binding Paperback
Have you looked at these?